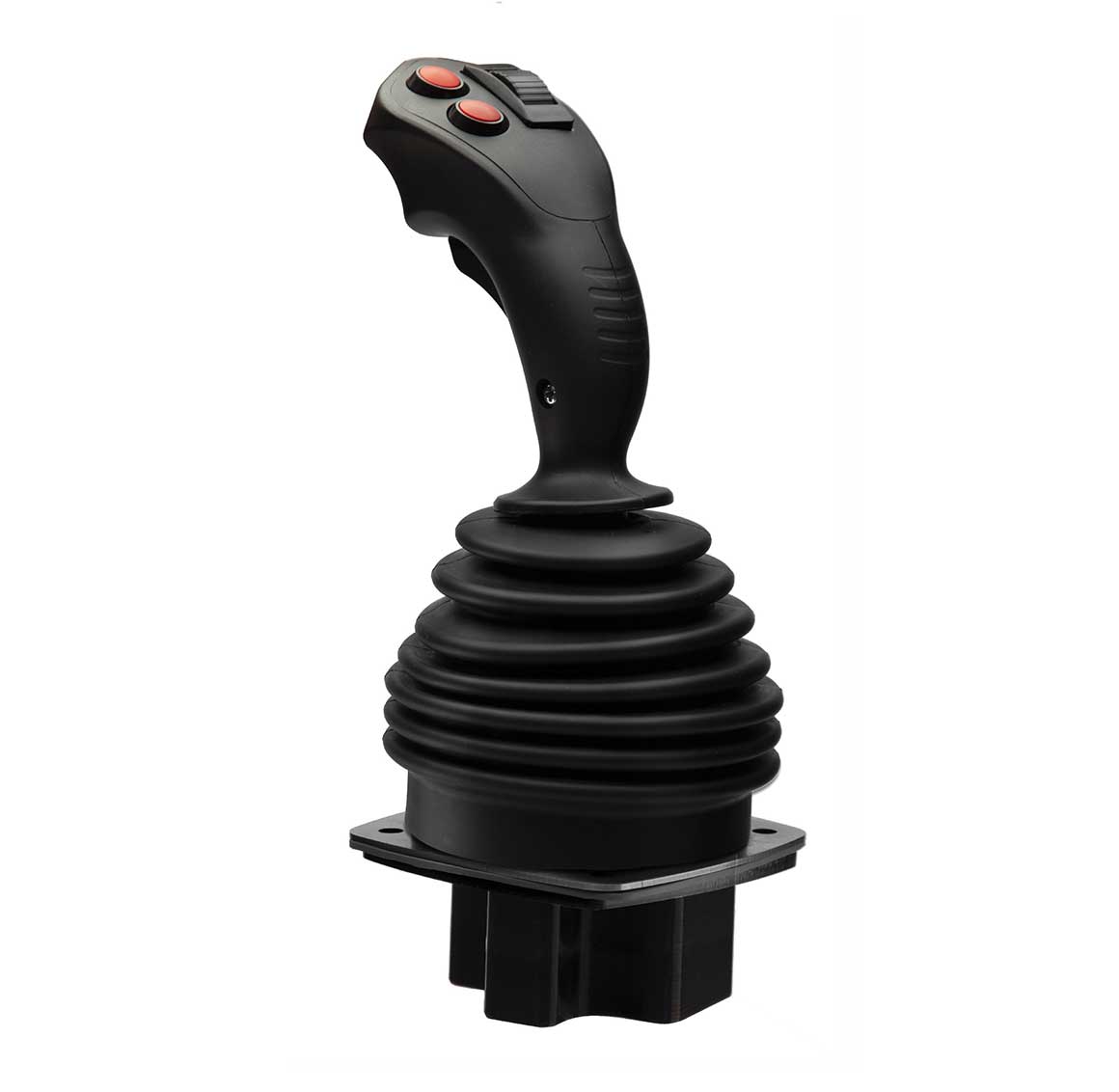 JSE Electronic Joysticks
Built using our twenty years of experience with hydraulic joysticks and based on designs that have been awarded multiple patents, the JSE combines what operators love about our JSH with the ability to be digitally integrated and programmed to your needs. Unlike other electronic joysticks, with our JSE operators experience the control and the feel of the system. And with multiple efforts available for each axis, we can customize your JSE specifically to your application.
The JSE has all the features, benefits, and options of our hydraulic joysticks — but can also output analog (0-5V) or digital (CANBUS) signals. There's never been an electronic joystick like this one!
Custom-Engineered Precision Flow & Pressure Control Solutions